Disinformation about Ukraine diminishes in April, climate-change related disinformation remains stable, and disinformation about the pandemic hits a new minimum
The 30 organizations* part of the EDMO fact-checking network that contributed to this brief published a total of
1.402 fact-checking articles in April 2023. Out of these articles, 173 (12%) focused on Ukraine-related disinformation; 130 (9%) focused on climate-change-related disinformation; and 88 (6%) focused
on COVID-19-related disinformation, a new minimum. The three topics combined weight about a quarter
of the total detected disinformation, the lowest share since the EDMO monitoring started.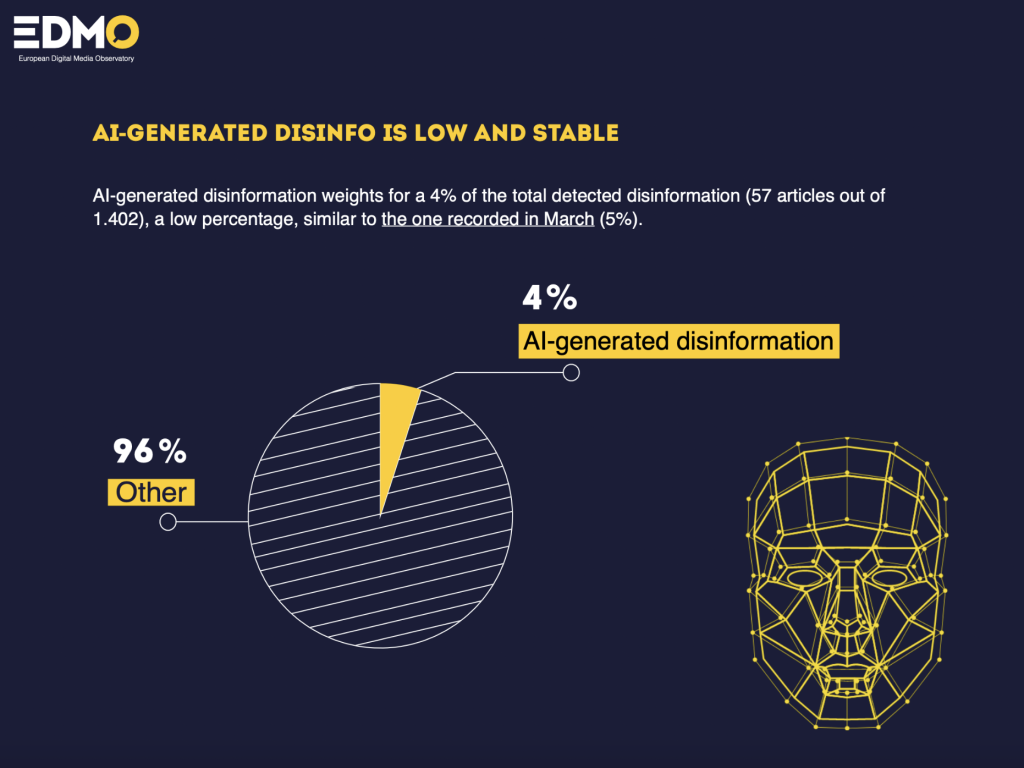 The pandemic emergency ended and the infodemic looks fading away as well
About the pandemic, the percentage recorded in April (6%) is a new record low and this is consistent with the
World Health Organization declaring an end to the Covid-19 global health emergency at the beginning of May.
Mainstream media have decreased coverage about the pandemic, and disinformation follows a similar trend.
In the anti-vaxxers and conspiracy theory communities some false news is still circulating, largely spreading
the narratives detected in previous briefs, but the phenomenon appears to be slowly fading.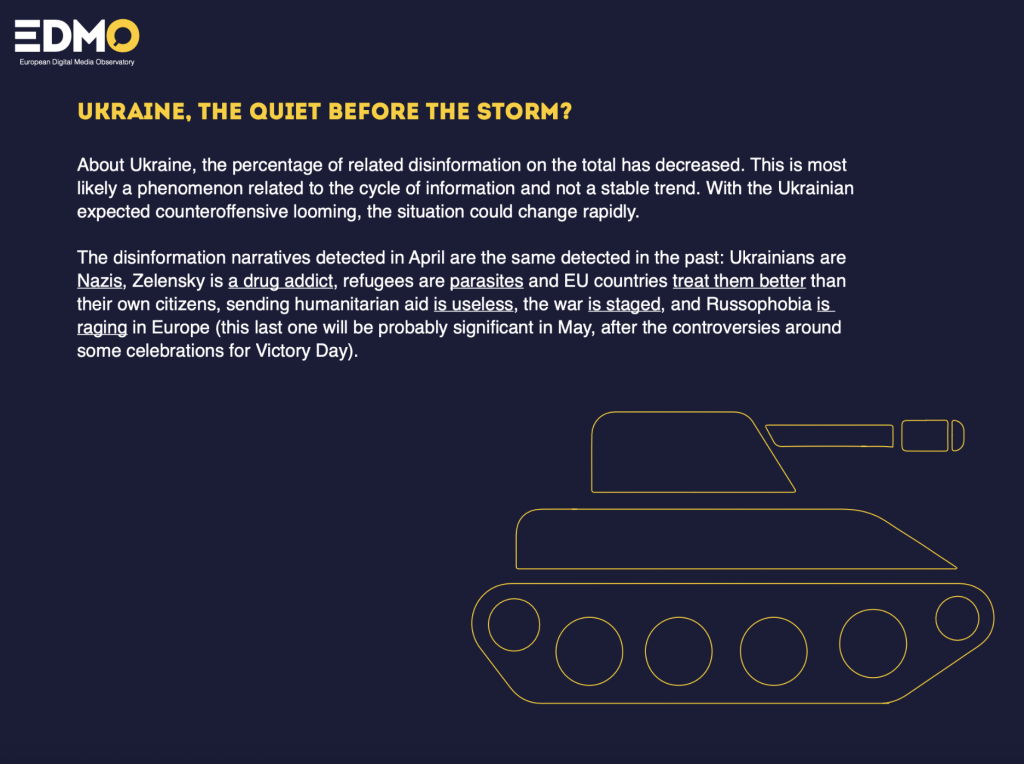 Other relevant topics of disinformation in April:
Disinformation about LGBTQ+ communities is very strong in April, possibly because of the Nashville (U.S.) mass shooting, where the author was a transgender person. This prompted a wave of false news about supposed transgender dangerousness and about most mass shootings in the States being carried out by transgender people. It is possible that this phenomenon will increase in May, after the Dallas mass shooting and the related
disinformation.
Disinformation about the EU is also quite widespread in April. False news about edible insects are still spread in many countries, together with false news about the EU legislative proposal to make existing buildings more climate-friendly by 2030. It is worth noting that in Spain, hit by drought in April, the EU Commission has been falsely accused of preparing water restrictions for the entire population.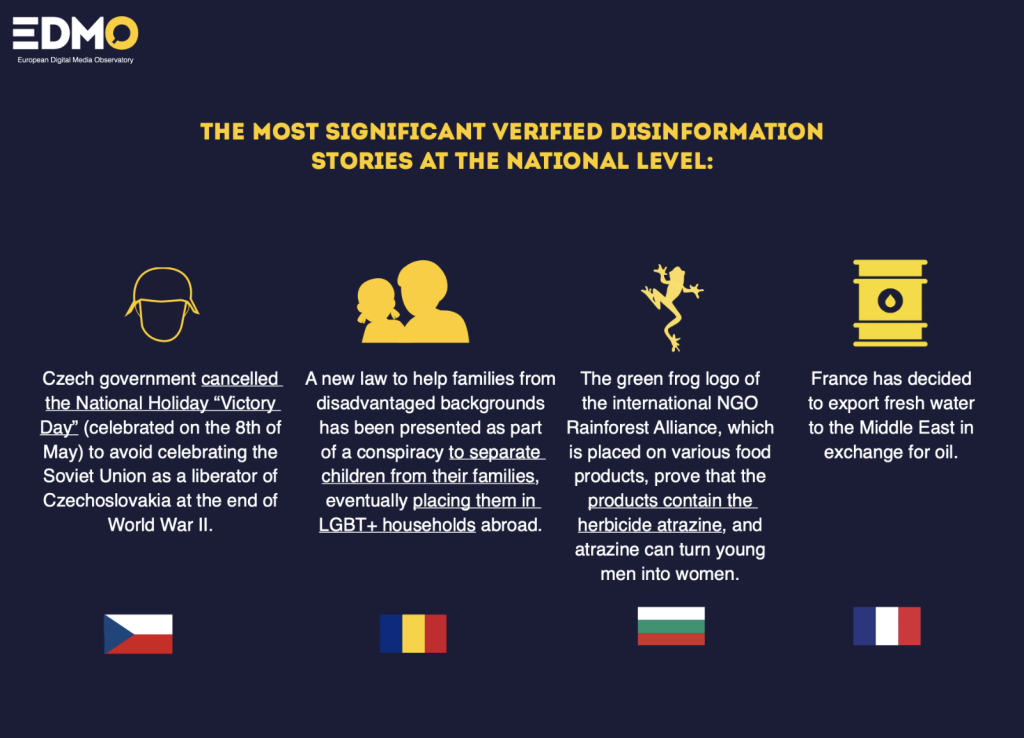 READ THE FULL PAPER HERE
* Organizations that contributed to this brief: AFP, Correctiv, Delfi, Demagog.cz, Demagog.pl, DPA, DW, Eesti Päevaleht, EFE Verifica, Ellinika
Hoaxes, Factcheck Vlaanderen, Faktabaari, Freedom House Romania, Funky, Greece Fact Checking, Källkritikbyrån, Knack, Lakmusz, Maldita,
Newtral, PagellaPolitica/Facta, Polígrafo, Pravda, Publico, Re:Baltica, The Journal Fact-Check, TjekDet, Verificat, VerificaRTVE, VRTNWS